The Smoking Calavera Ska Fest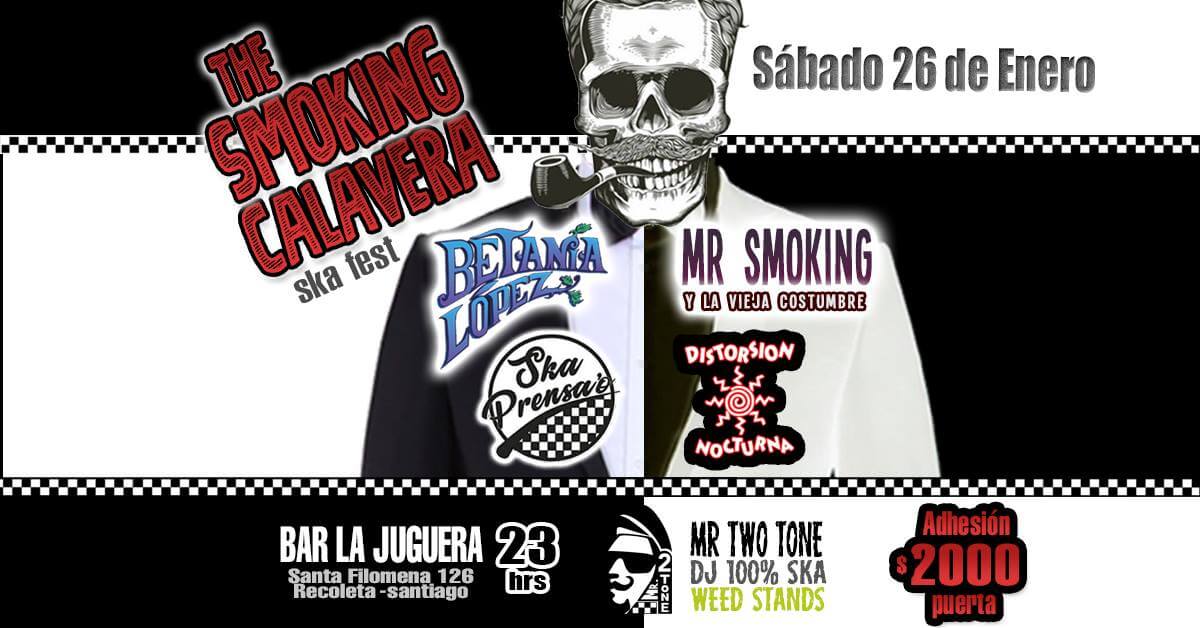 Mr. SmoKing y la vieja costumbre
Publicado por mr.smoking.chile · 8 min ·
THE SMOKING CALAVERA SKA FEST…los invitamos a esta noche espectacular! llena de diversidad de estilos del mejor ska chileno!
Con nosotros:
– DISTORSION NOCTURNA directamente desde el inframundo con sus 27 años de ska @distorsion_nocturna
– SKAPRENSAO fuimos a Villa Alemana a patearles la jaula a estos monos pachangueros @skaprensao
– MR SMOKING Y LA VIEJA COSTUMBRE con su instrumental explosivo al rescate de las raices del ska @mr.smoking.chile
– Mr Two Tone DJ 100% SKA!
Sábado 26 de Enero 23 hrs.
En el mitico bar La Juguera
$2000 mil pesos!