Rock N Roll En La Juguera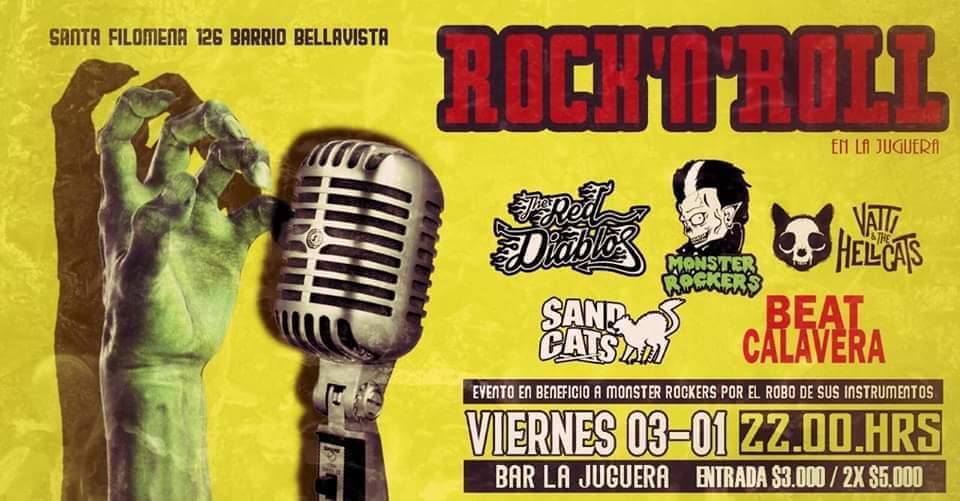 Rock n Roll en la Juguera.
El proximo viernes 03 de enero los esperamos en la juguera para disfrutar de una fiesta cargada de Rockabilly, horror y psychobilly a cargo de:
– Vatty and the hellcats
– Beat calavera
– Red Diablos
– Sand Cats
– Monster Rockers
Este evento es en beneficio de Monster rockers para recuperar los instrumentos robados hace algunas semanas.
Valor entrada: $ 3.000 / 2 x $ 5.000.